What is a zero emissions vehicle?
Zero emissions vehicles (ZEVs) do not use petroleum fuels and therefore do not emit greenhouse gas emissions from the tailpipe. Battery electric vehicles and hydrogen fuel cell electric vehicles are examples of these technologies.
Victoria is working to accelerate the adoption of ZEVs to ensure a timely transition to net-zero emissions by 2045.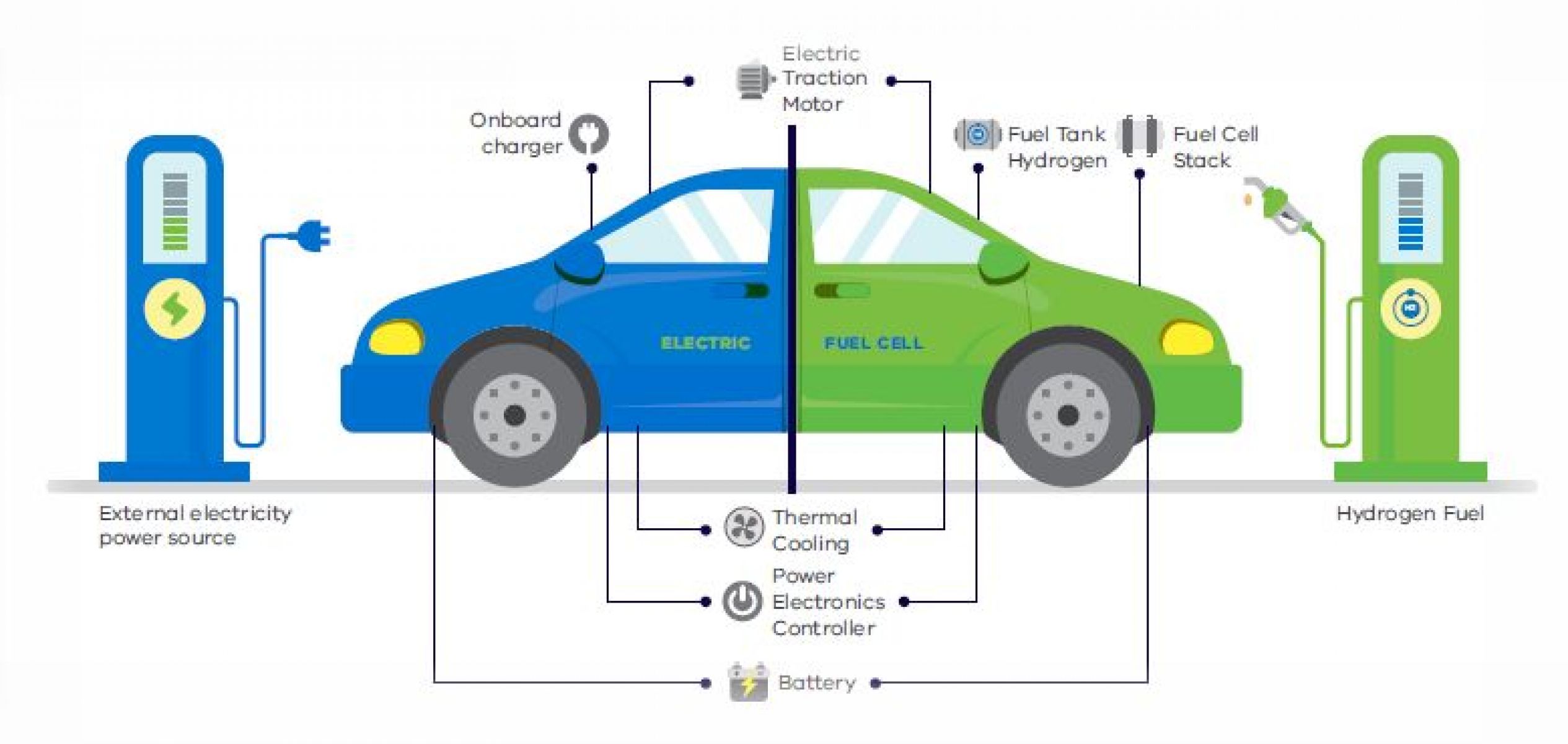 Why zero emissions vehicles?
The transport sector is one of the biggest (and growing) sources of greenhouse gas emissions. It accounts for 25% of Victoria's total carbon emissions.
Switching to ZEVs can:
significantly reduce emissions
reduce the amount of air pollution, making our cities and towns more liveable.
ZEVs will interact closely with our electricity system. They will change when and how we use and access the electricity grid or our own household solar systems. ZEVs could also potentially provide new, mobile forms of energy storage.
Victoria's goal is a fully decarbonised road transport sector by 2045. This will bring enormous benefits for Victoria beyond emissions reduction, including
industry development
new jobs
lower transport costs
improved air quality
enhanced community wellbeing.
Zero Emissions Vehicle Roadmap
By 2030, we're aiming for half of all light vehicle sales in Victoria to be zero emissions vehicles. Our roadmap outlines how we plan to achieve this goal.
It positions the state to take full advantage of the emerging global shift toward this exciting technology.
The Zero Emissions Vehicle Roadmap is supported by a $100 million package of policies and programs. This will ensure Victoria is a leader in the adoption of ZEVs in Australia.
The package includes:
$46 million for Australia's first public Zero Emissions Vehicle Subsidy Program. It will provide individual subsidies at the point of purchase of more than 20,000 ZEVs.
$19 million to accelerate the roll-out of electric vehicle (EV) charging infrastructure across regional Victoria and support the charging of EV fleets.
$20 million for a ZEV public transport bus trial and a target for all public transport bus purchases to be ZEVs from 2025.
$10 million to replace 400 vehicles in the Victorian Government Fleet (VicFleet) with ZEVs.
$5 million to establish a Commercial Sector Zero Emissions Vehicle Innovation Fund.
$298,000 for an 'EV-readiness' in new buildings study.
This package has been made possible by a zero and low-emissions road user charge. It will be a fraction of the motor vehicle-related taxes and charges other vehicle owners pay. It ensures all road users contribute to the upkeep of our roads.
Other actions we'll take to remove barriers to the uptake of ZEVs include:
supporting further reforms to the National Construction Code in 2022 to make new buildings ZEV-ready
providing online tools and guidance to increase public awareness and promote uptake of ZEVs. Including corporate and local council fleets
establishing an expert advisory panel to recommend policies, enabling investments and timelines to support the achievement of the 2030 target
commencing work on industry development and transition plan. It will explore ZEV manufacturing, maintenance, repair and recycling opportunities.
The Zero Emissions Vehicle Roadmap is a whole-of-Victorian-Government exercise. It is closely linked to the Climate Change Strategy and our interim greenhouse gas emissions targets.
Zero Emissions Vehicle Subsidy Program
Victorians are encouraged to choose to buy a ZEV sooner. By taking advantage of the Zero Emissions Vehicle Subsidy Program, you can save up to $3,000 on the purchase of a ZEV.
Acceleration of Zero Emissions Vehicle Adoption Programs
This initiative includes the following suite of programs:
charging infrastructure grants (both government and business fleet charging)
a feasibility study
technology demonstration grants.
The programs
Page last updated: 18/01/23