Victoria has installed and activated Australia's largest lithium-ion battery at the Moorabool Terminal Station, just outside Geelong.
The Victorian Big Battery (VBB) modernises the state's electricity grid and boosts the reliability of power supply.
The 300 Megawatt (MW) battery is owned and operated by renewable energy specialist Neoen. It can store enough energy to power more than one million Victorian homes for 30 minutes.
The Victorian Big Battery is one of the largest batteries in the world. It promises to strengthen Victoria's energy reliability, drive down electricity prices, and support the transition to renewable energy and net-zero emissions.
Victorian Big Battery megapacks at Moorabool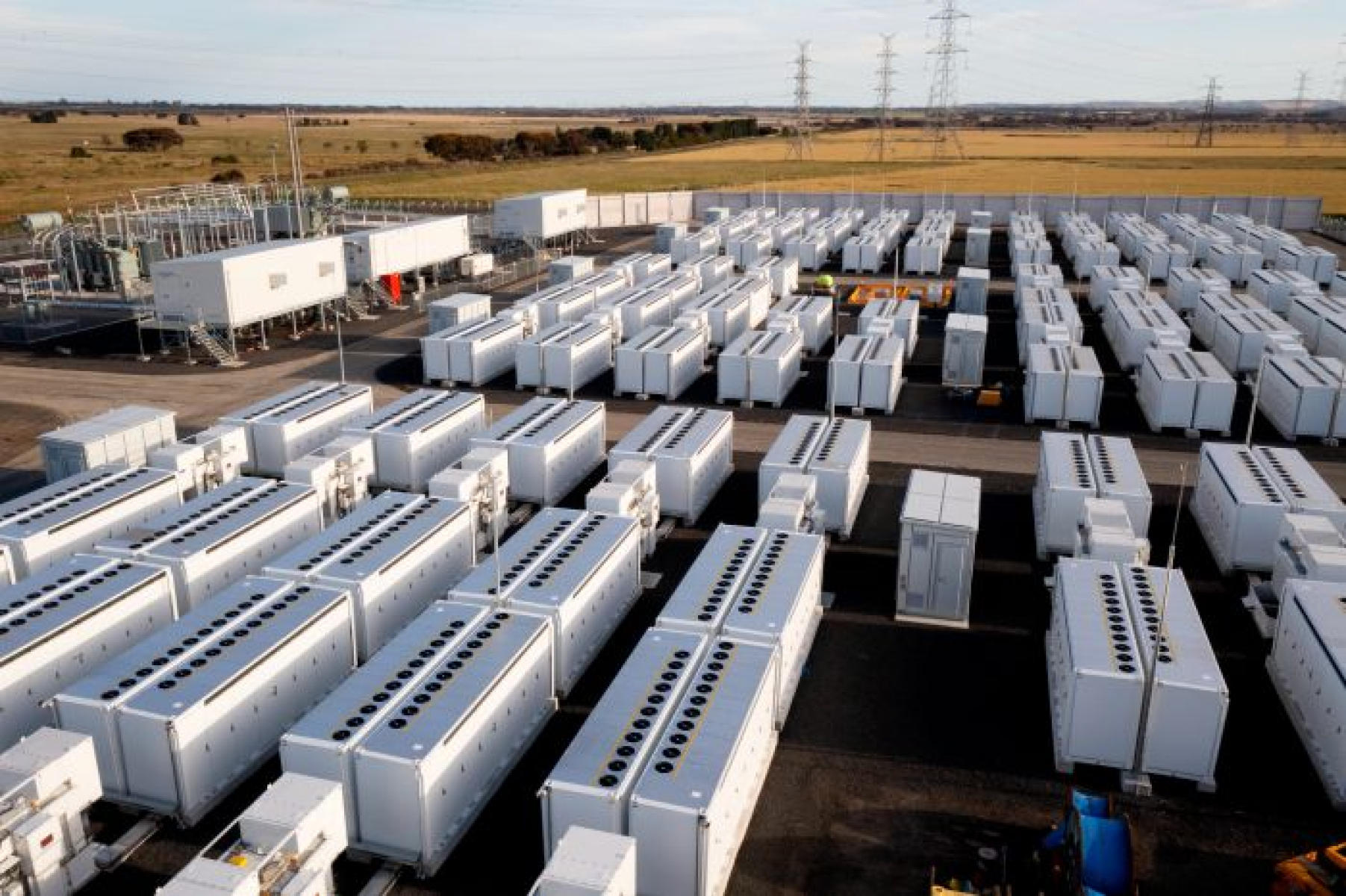 Modernising Victoria's electricity system
The Victorian Big Battery operates as a virtual transmission line between November and March each year. It enables increased flows of up to 250 MW over the Victoria-New South Wales interconnector. This reduces the risk of unscheduled load shedding during summer.
The Big Battery also participates in energy markets throughout the year, with 50 MW available for this purpose during summer and the full 300 MW at other times. This additional capacity will lower electricity prices for all Victorians and deliver significant net benefits to Victoria, far outweighing the cost of the project.
Key facts
Located at the Moorabool Terminal Station, just outside Geelong
Powered by a 300 MW Tesla battery
Owned and operated by renewable energy specialist, Neoen
Stores enough reserve energy to power over one million Victorian homes for half an hour
Supports the renewable revolution and reduces energy prices
Improves energy reliability during hotter summer months
Delivers clean, cheap and reliable energy
Contributes to Victoria's renewable energy target of 50% by 2030
The Victorian Big Battery video
Page last updated: 02/02/23