In December 2017, the Victorian Government signed a 15-year support agreement with Neoen Australia to deliver the Bulgana Green Power Hub.
The hub is located in the Wimmera region of central-western Victoria. About 200km north-west of Melbourne and 11km north-east of Stawell.
It consists of:
204 megawatt (MW) wind farm
20 megawatt (MW) / 34 megawatt hour (MWh) battery.
The power generated by the hub feeds directly into the national power grid.
The Bulgana Green Power Hub:
generates more than 750,000 MWh of clean, renewable electricity each year. (enough electricity to power approximately 150,000 homes)
created more than 110 jobs during construction
established a $120,000 annual Bulgana Wind Farm (BWF) Community Fund.
Wind turbines at Bulgana Wind Farm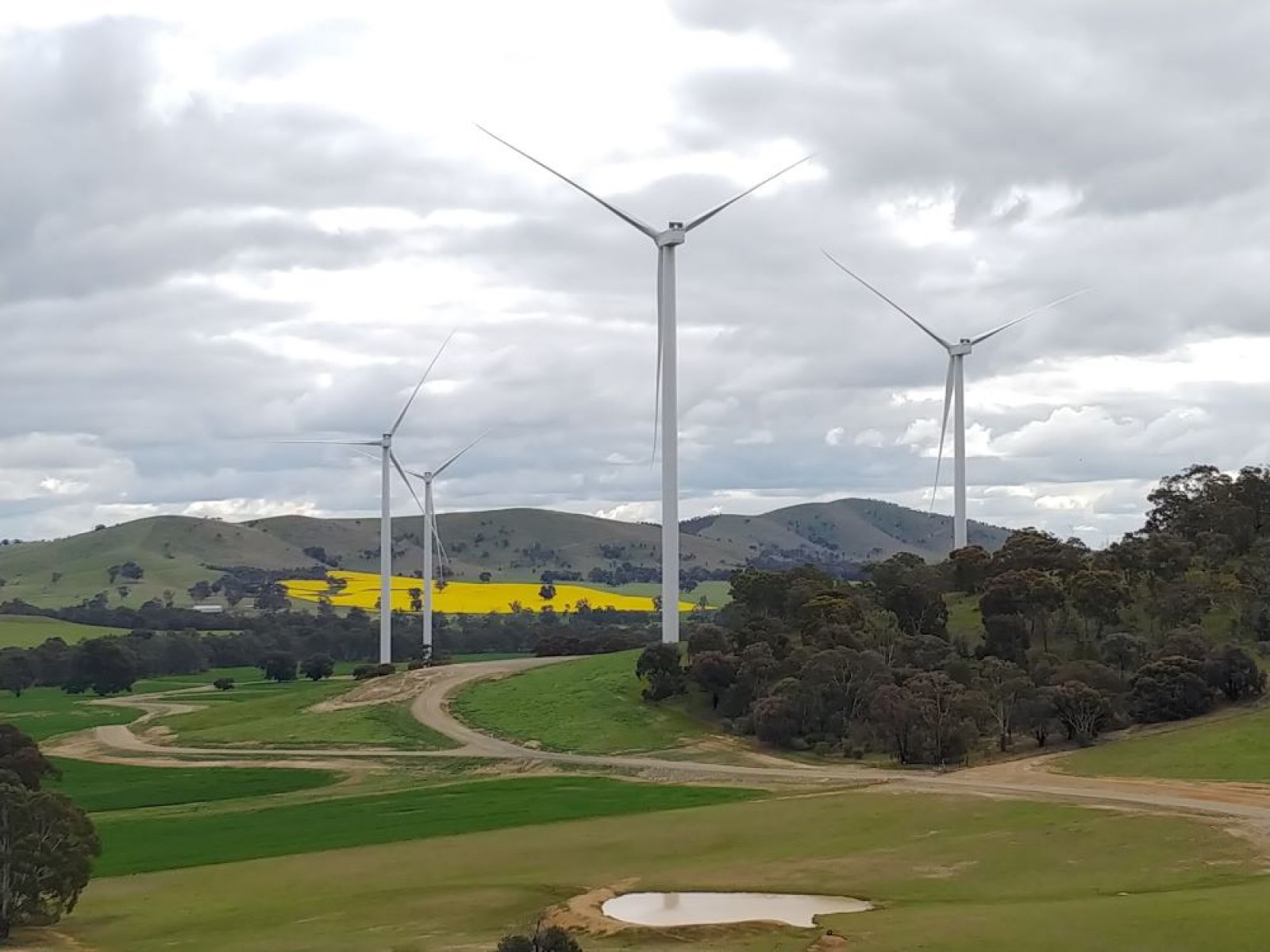 The project was developed and is operated by Neoen Australia, with a total investment of $565 million.
The Bulgana Wind Farm (BWF) Community Fund provides financial support to community groups for projects that benefit and strengthen Northern Grampians Shire. Visit the Northern Grampians Shire BWF Community Fund.
The Bulgana Power Hub video
Page last updated: 07/09/22