Set your air conditioner between 23 to 26 degrees
When using your air conditioner this summer, only cool the rooms that you need and close doors and curtains to keep the cool air in.
By setting your air conditioner between 23 to 26 degrees you can keep your home cool and costs down.
Some ducted cooling systems allow you to turn off the air conditioner in the rooms you're not using. Remember to turn off your air conditioner when you leave home, too.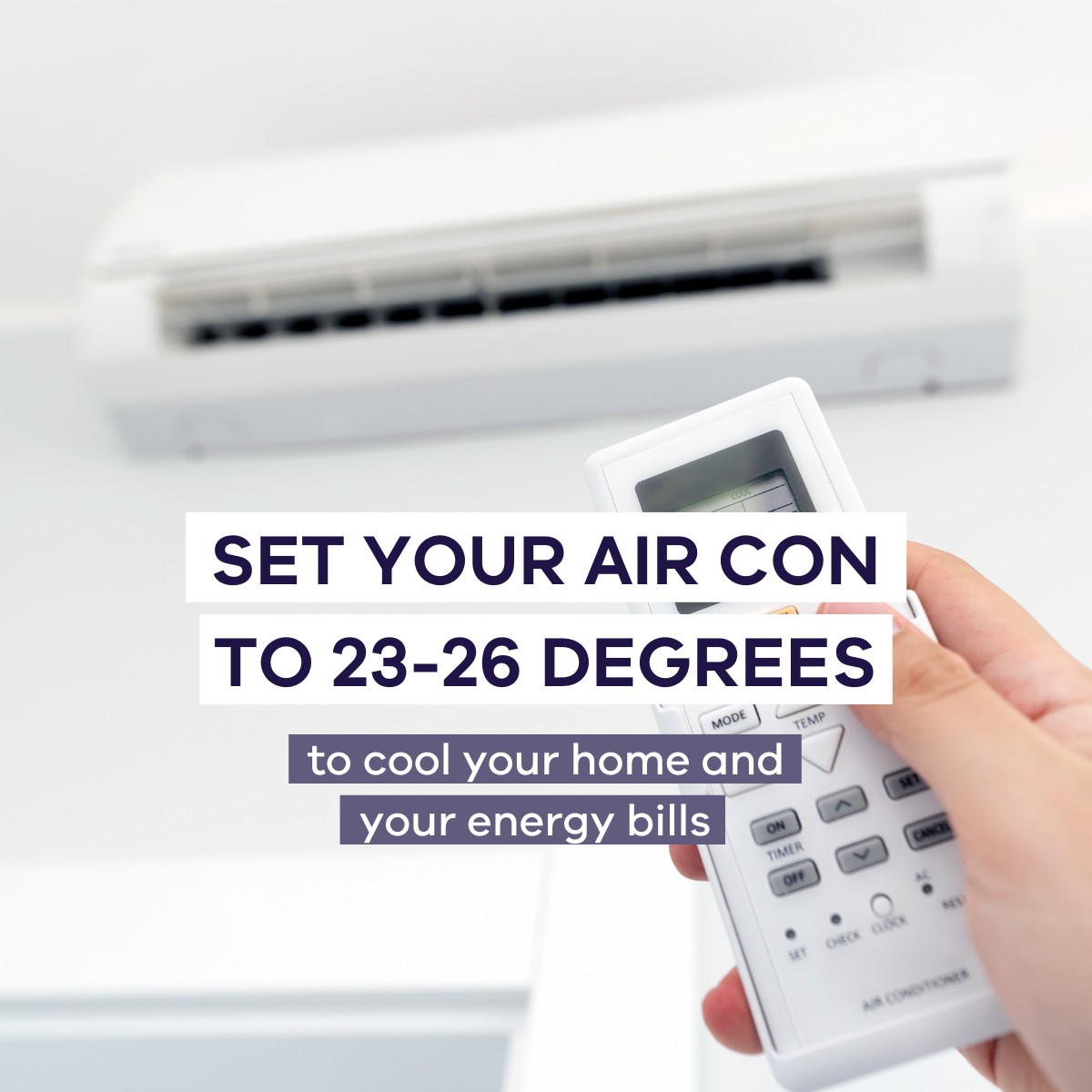 Let the cooler air in
Turn your air conditioner off when the outside temperature drops, and open doors and windows to let cool air in.
Use the economy, eco, econo or active energy control setting on your air conditioner remote if you have one. It saves energy and money by running your air conditioner's compressor slower and moderating its cooling output.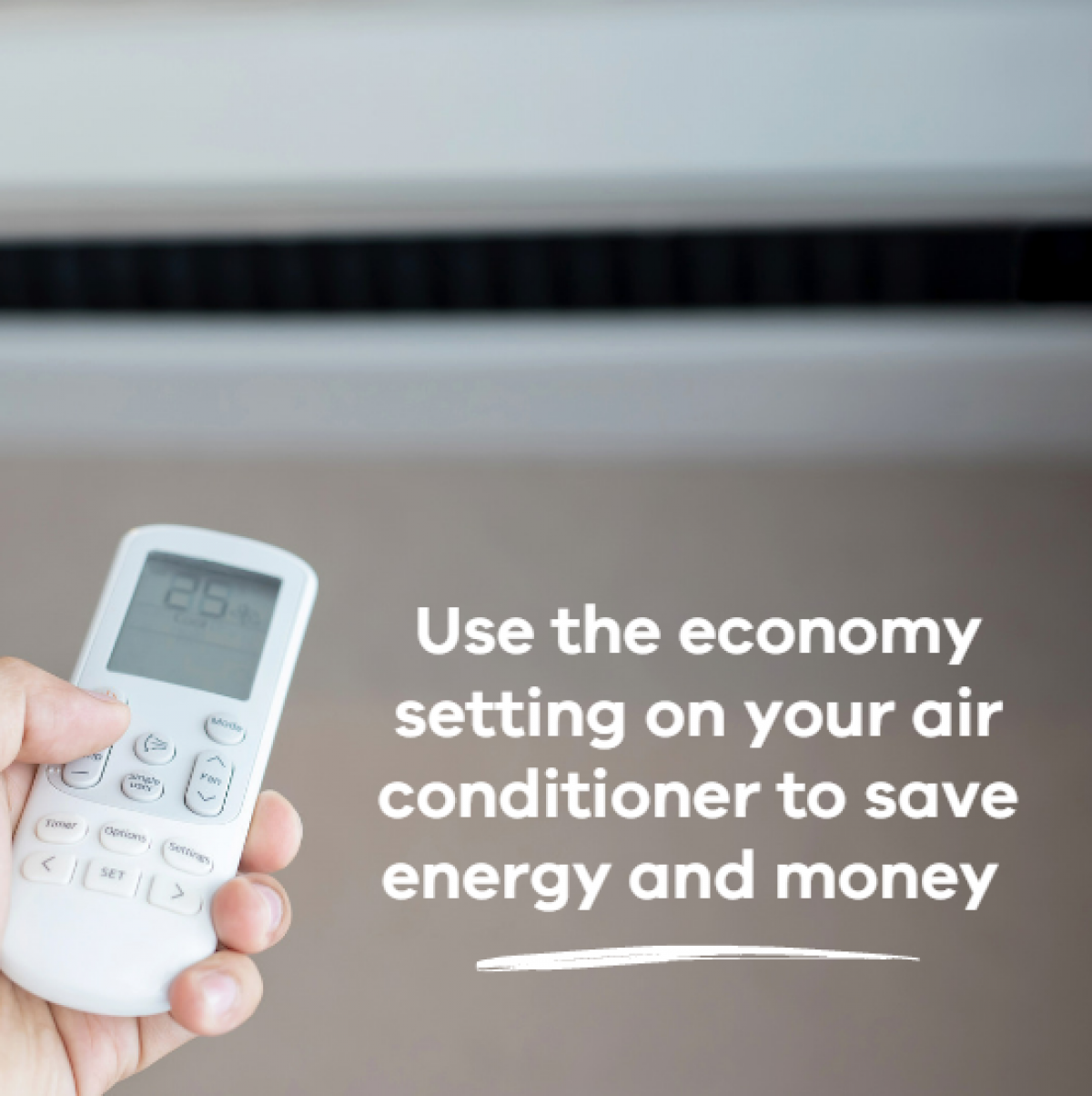 The key to maximising your solar energy is all in the timing
If you own solar, the key to maximising your solar energy is all in the timing. Consider switching your solar energy usage from night to daytime, to save energy and lower the cost of your electricity bills.
If your home is well insulated, consider pre-cooling your home on summer afternoons while the sun is still high in the sky. This may lessen the amount of cooling energy needed for the evening peak.
Some modern cooling systems allow you to set a timer. This means you can take advantage of your solar energy by scheduling your air conditioner to run throughout the day.
Remember, pre-cooling only works if your house is well-insulated, so the coolness is not lost before you need it.
For more information on how to maximise your solar savings, visit 5 tips to maximise your solar savings.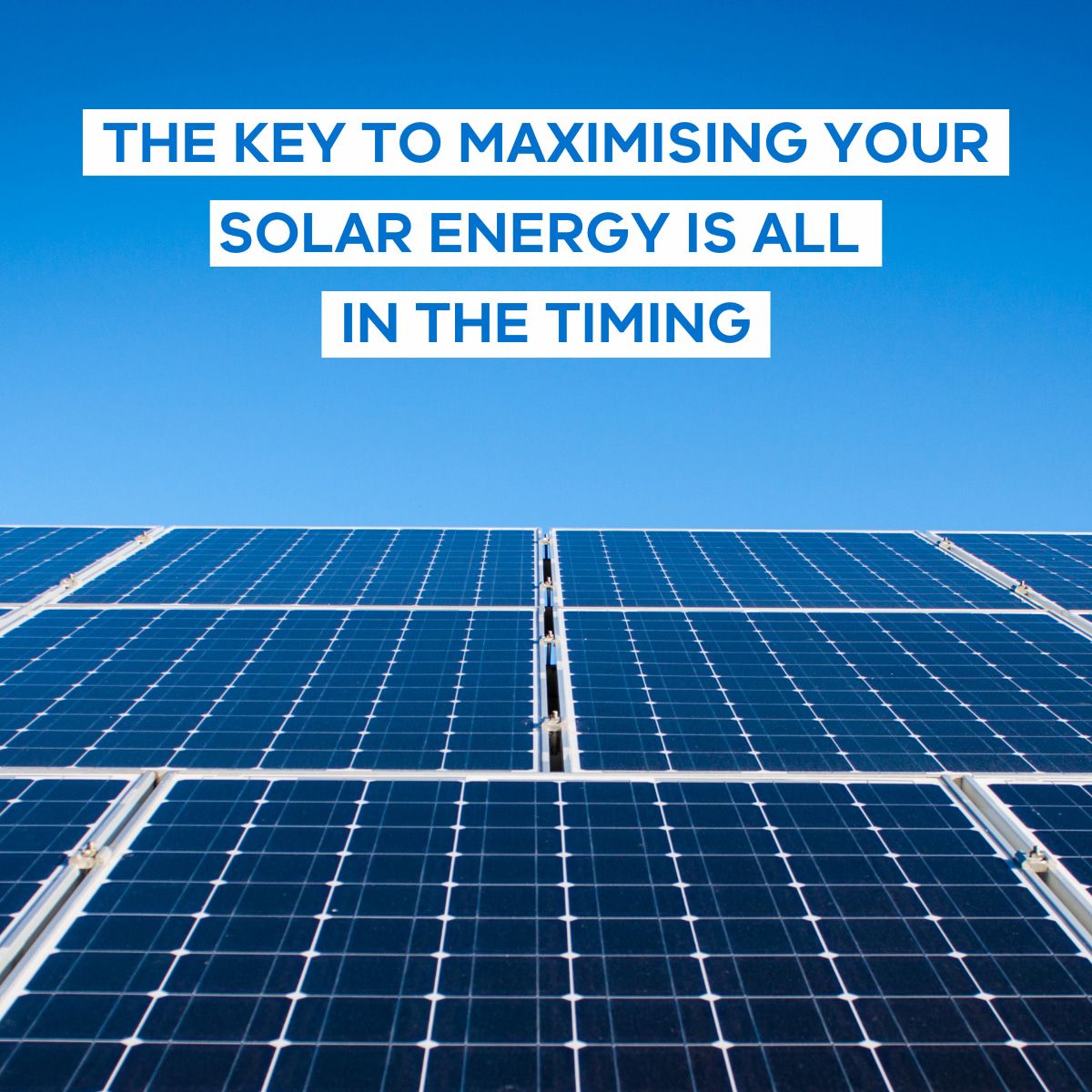 Did you know? The typical household saves more than $1,000 every year on energy bills with solar
The average household can save more than $1,000 each year on energy bills when switching to solar, and an extra $640 with a solar battery installed?
The Solar Homes Program makes it easy to switch with rebates available for installing solar panels (PV), solar hot water and solar batteries.
To check your eligibility visit, Save with Solar. It's that simple.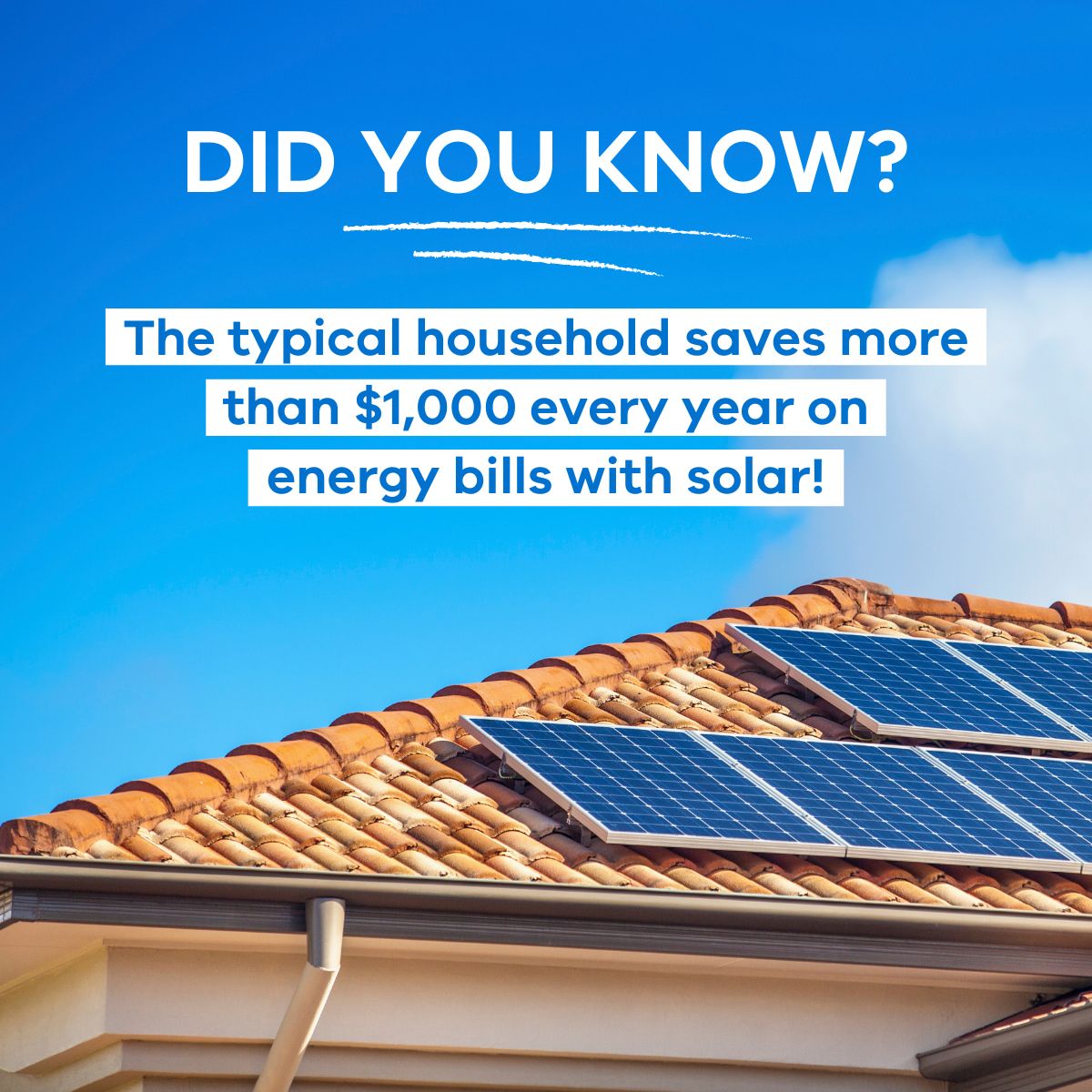 Fit draught seals to external windows and doors
Stay cool and save money on your energy bills this summer by fitting new draught seals on the openings of windows and doors.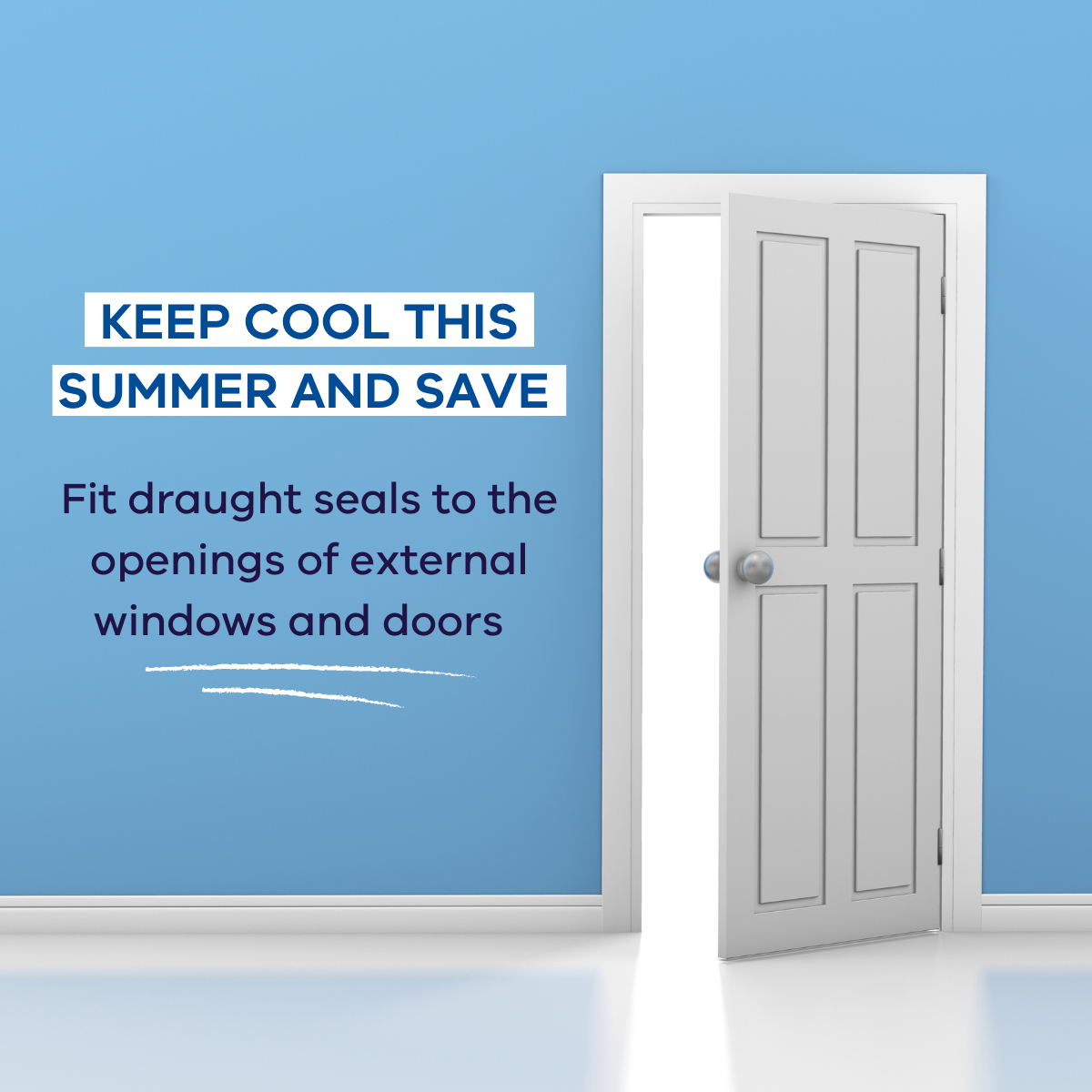 Set your fridge between 3 to 5 degrees and your freezer to -15 degrees
Fridges are one of the most expensive appliances in your home.
Ensure that your fridge is set between 3 to 5 degrees and your freezer is set at -15 degrees to save energy and money.
Running a second fridge? Turn it off when not in use.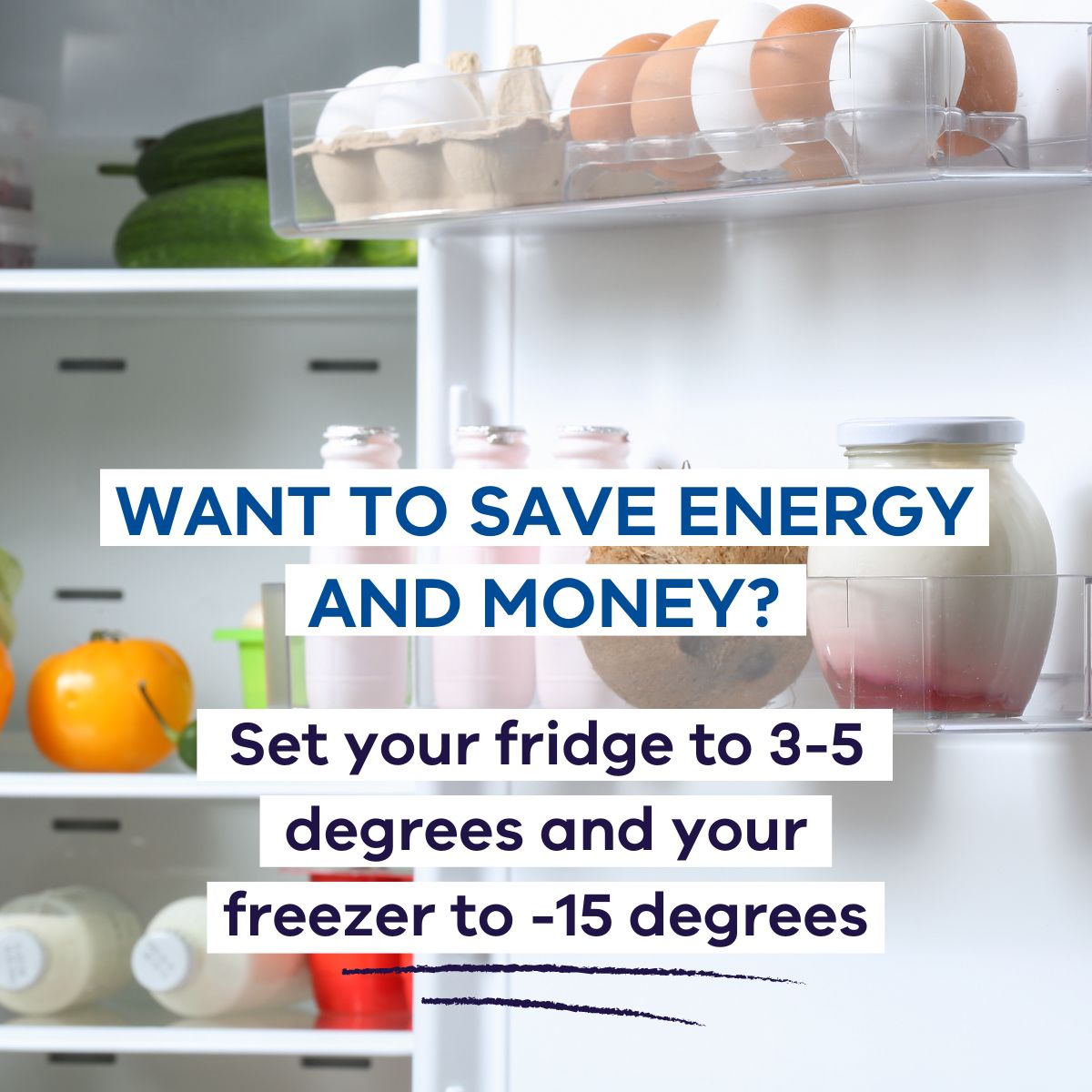 Install a reverse-cycle air conditioning unit
This summer, consider installing a reverse-cycle air conditioner to save on your energy costs, as these units are the cheapest way to both cool and heat your home.
Be sure to clean your filter regularly to help it run efficiently.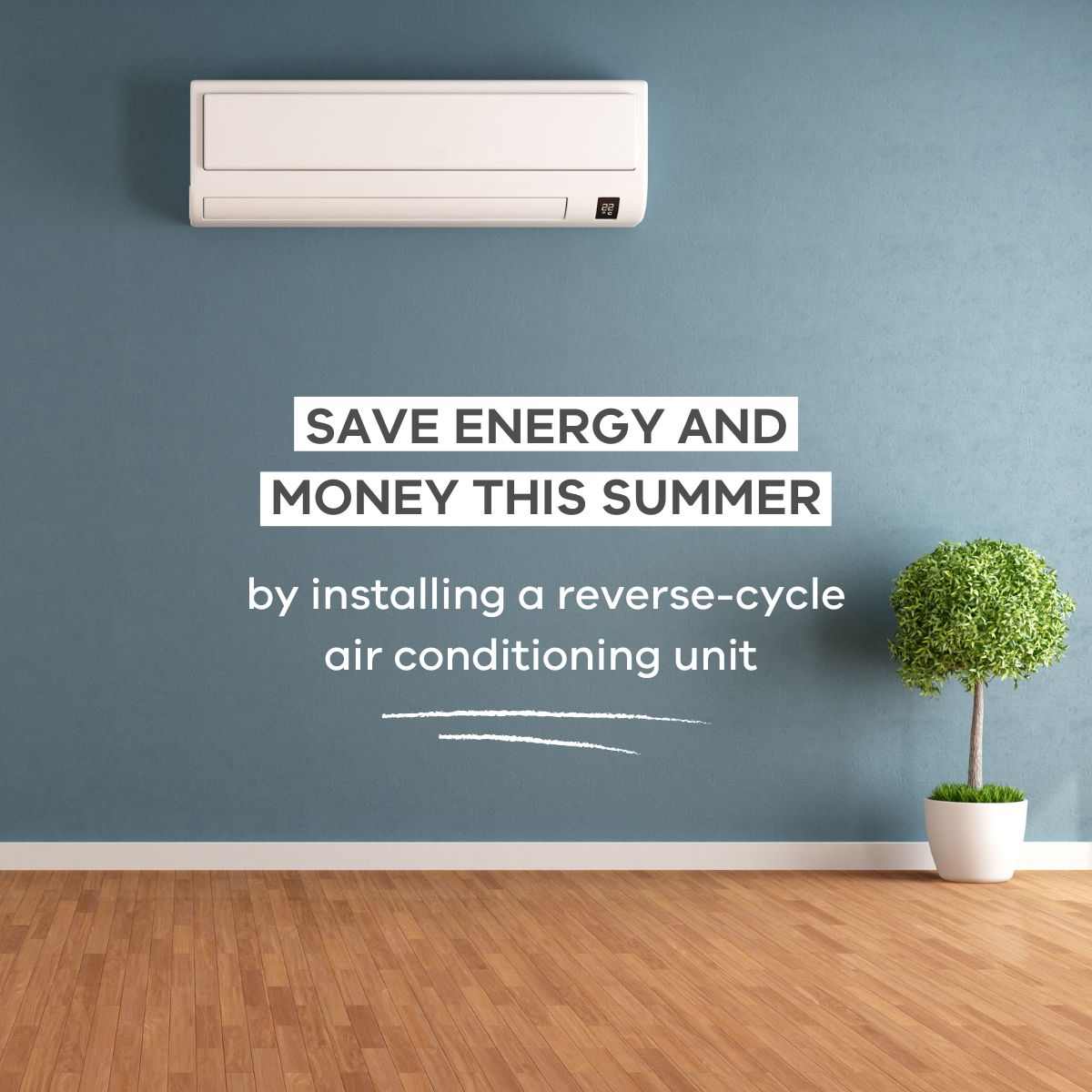 Replace your old showerhead
Did you know that replacing your old showerhead with a more efficient one can save you around $160 yearly on energy and water bills?
Rebates are also available when you upgrade to a water-saving shower head under the Victorian Energy Upgrades program.
For more information, visit shower heads for households.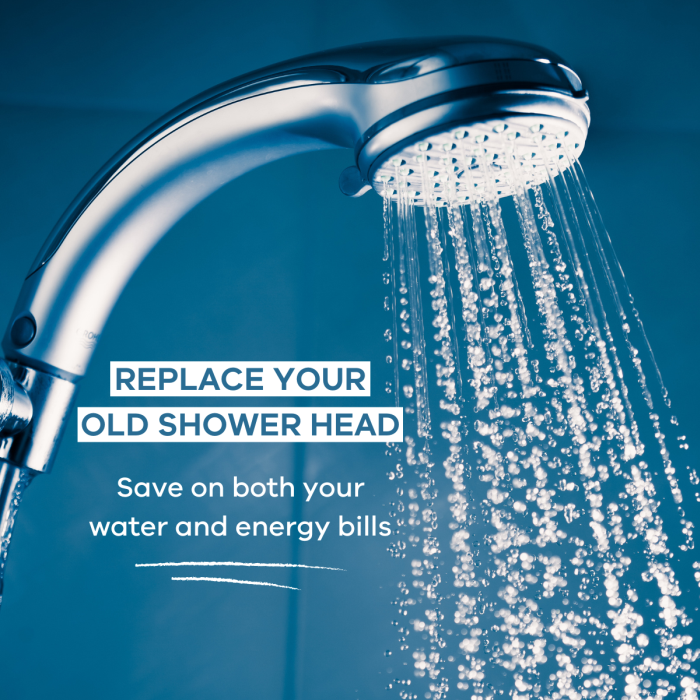 Run a full washing load
Looking to stay on top of your washing and energy bills this summer?
Try waiting until your washing machine and dishwasher are full before running a cycle.
For greater savings, choose cold water and the shortest washing cycle when possible.
You can save between $40–$80 each year by using the cold water setting on your washing machine.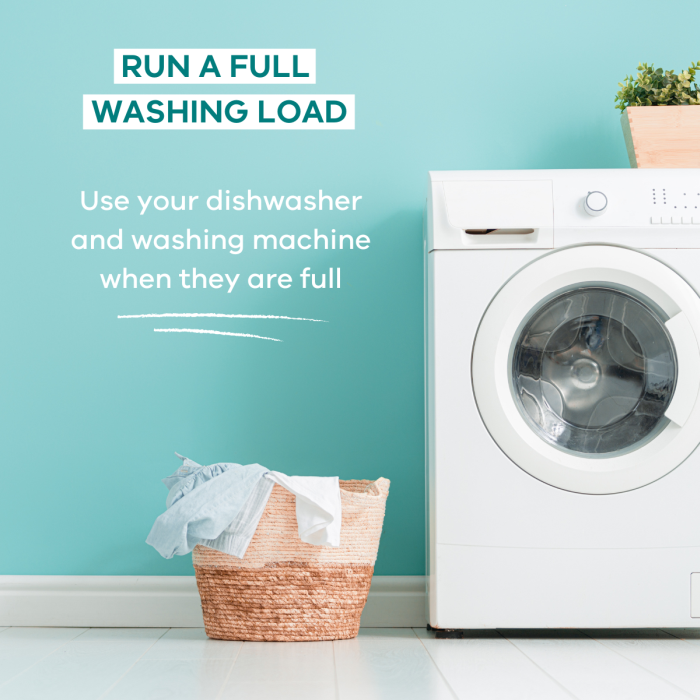 Turn off non-essential appliances at the switch
A simple flick of the switch can save money and energy this summer.
When not in use, turn off non-essential appliances such as computers, printers, and televisions at their power points.
Up to 10% of your household's electricity usage can be from electronic devices on standby.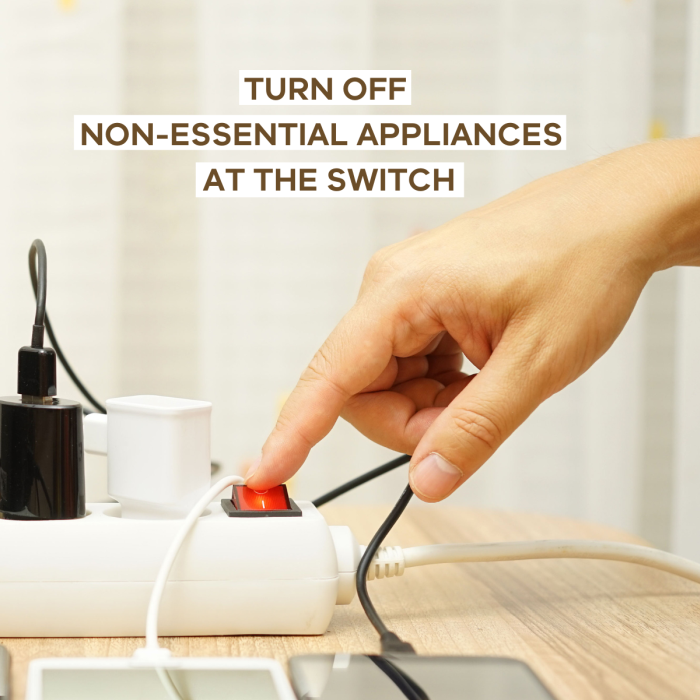 Check oven door seals and avoid pre-heating your oven
You can save money and energy by limiting how often you open the oven door while cooking.
This limits the amount of heat that escapes.
It's also a good idea to check if the seal around your oven door is intact.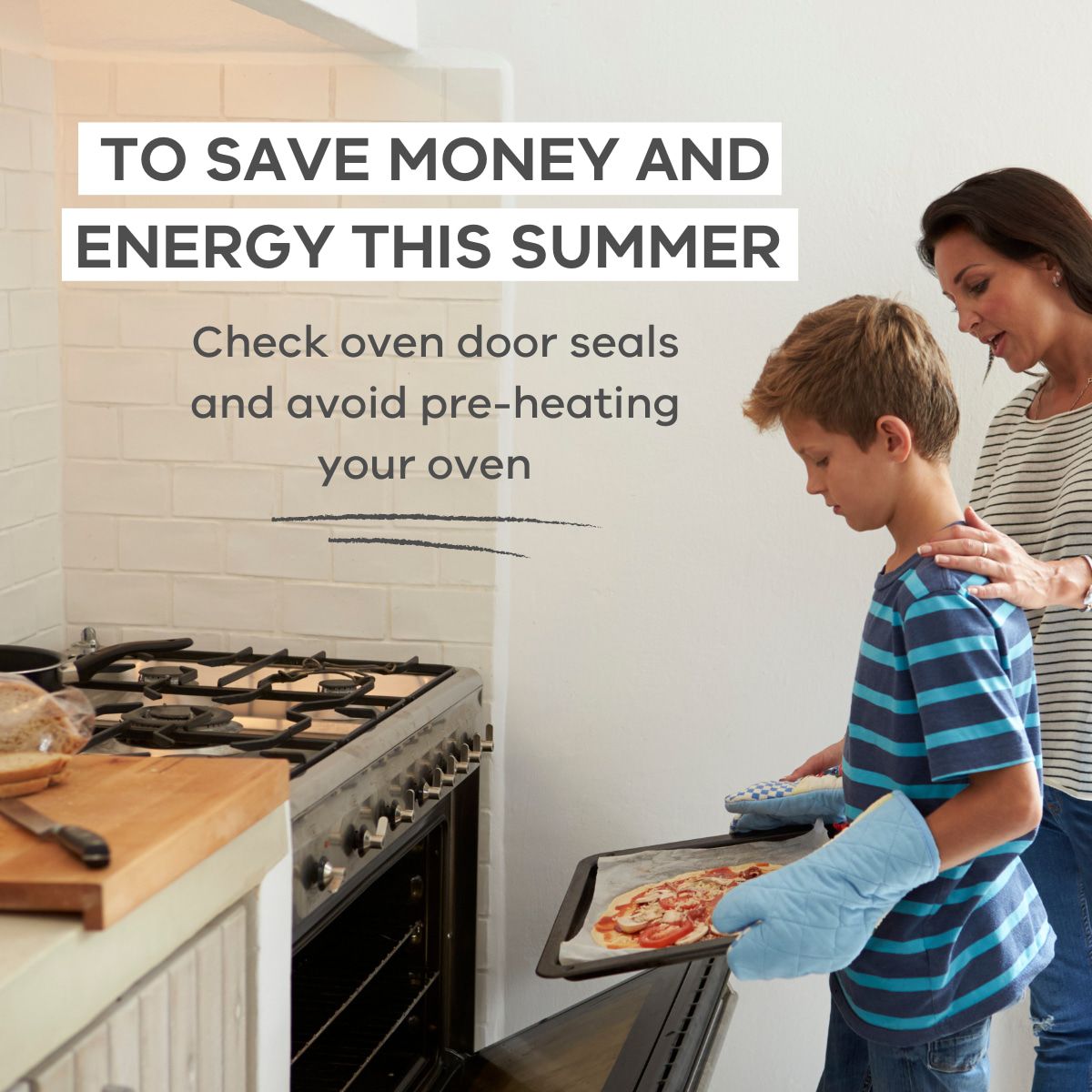 Insulate your roof
Effective ceiling insulation can save you up to 20% on your cooling and heating costs. If you've already had insulation installed, check that it's been correctly installed and has the right rating (measured in 'R-value').
In Victoria, insulation rated R3.5 or higher should be used for ceilings.
Visit home ceiling insulation on Sustainability Victoria to learn more.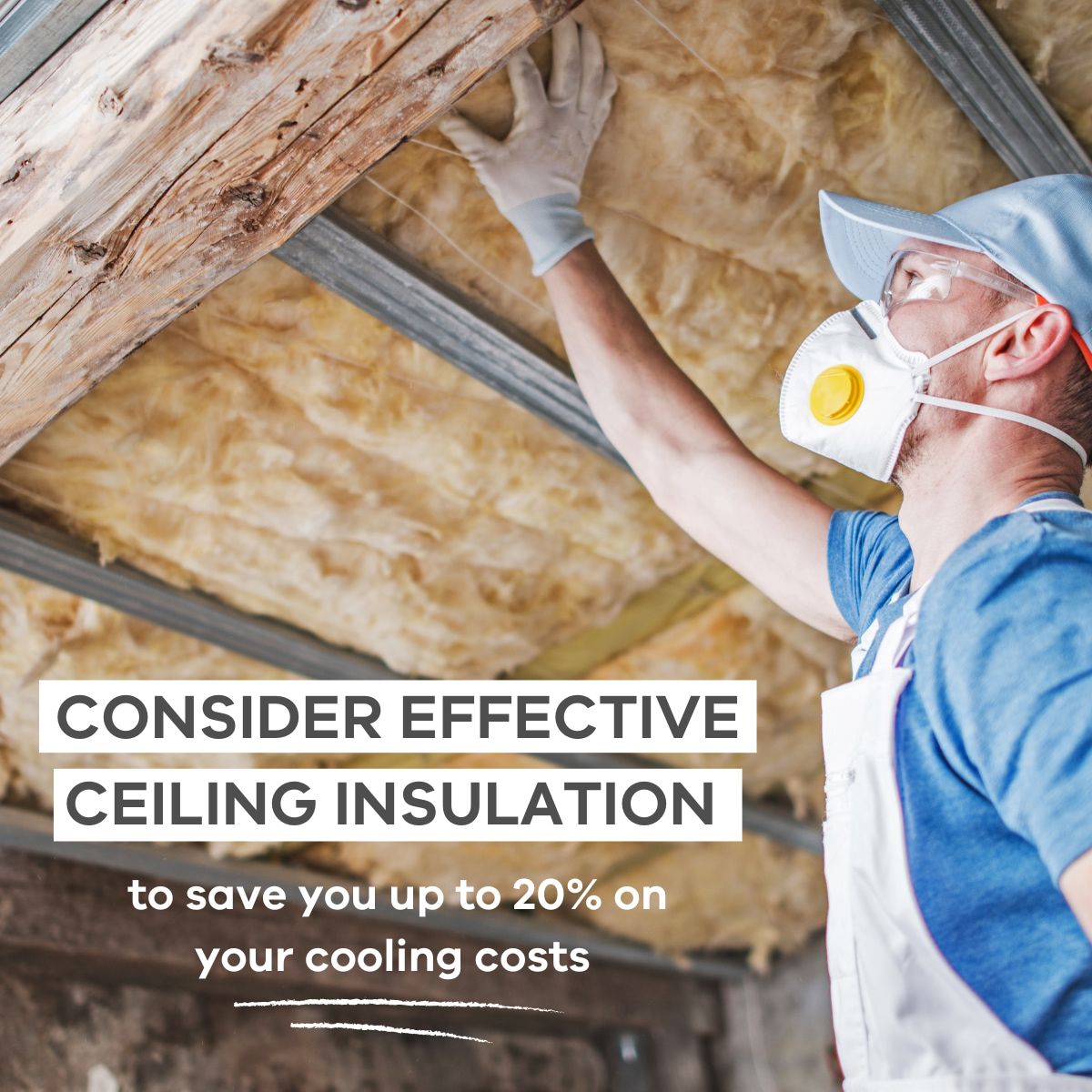 Here's a bright idea
Changing the light globes in your home or business can wipe up to $16 per globe from your annual energy bill.
Replace your old incandescent and halogen light globes with new energy-efficient globes and always remember to turn the lights off in the rooms you're not using.
A small flick of the switch could help you save energy and save you money.
Visit lighting for households to find out more.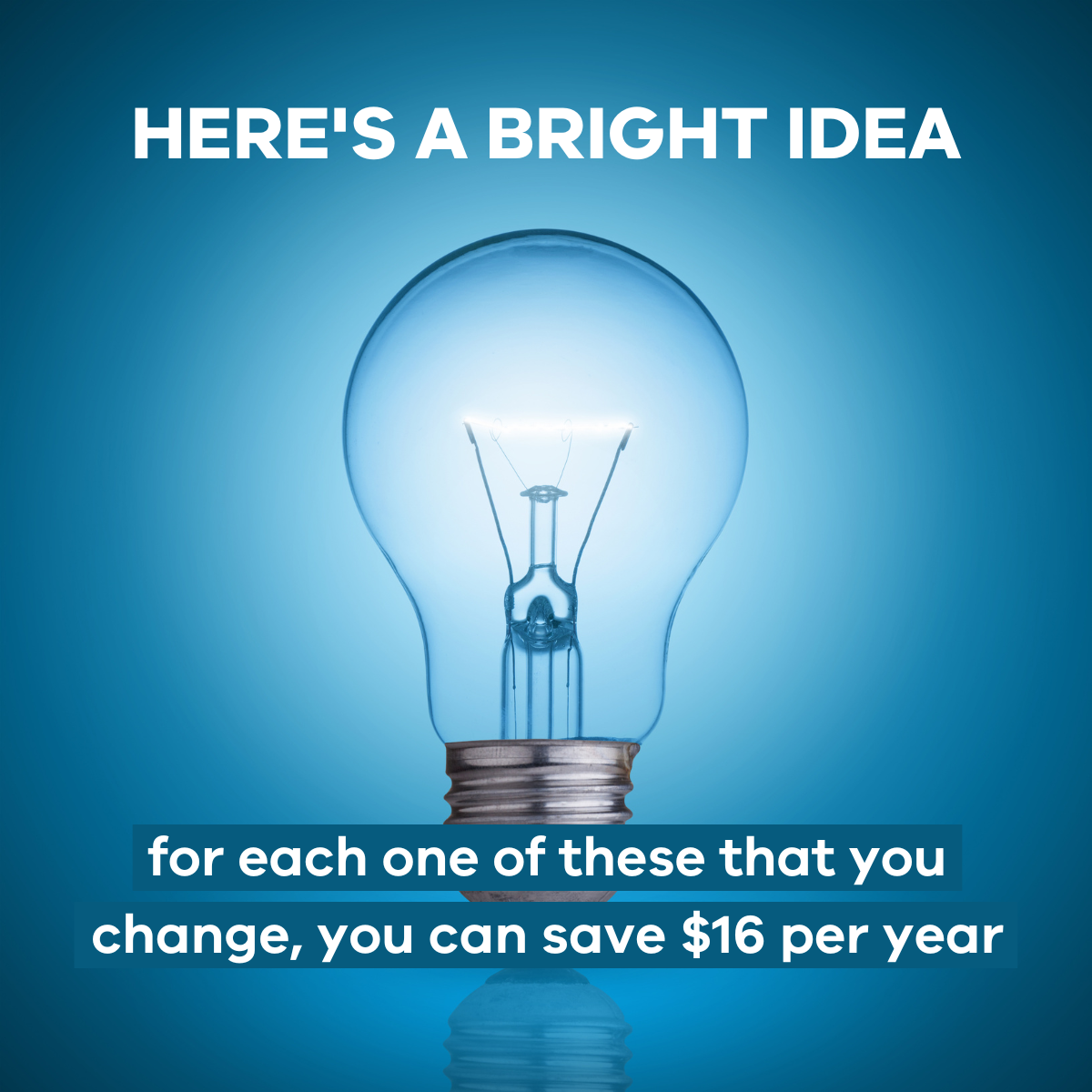 Winter energy saving tips
There are many easy and effective things you can do this winter to save energy and money at home.
Learn more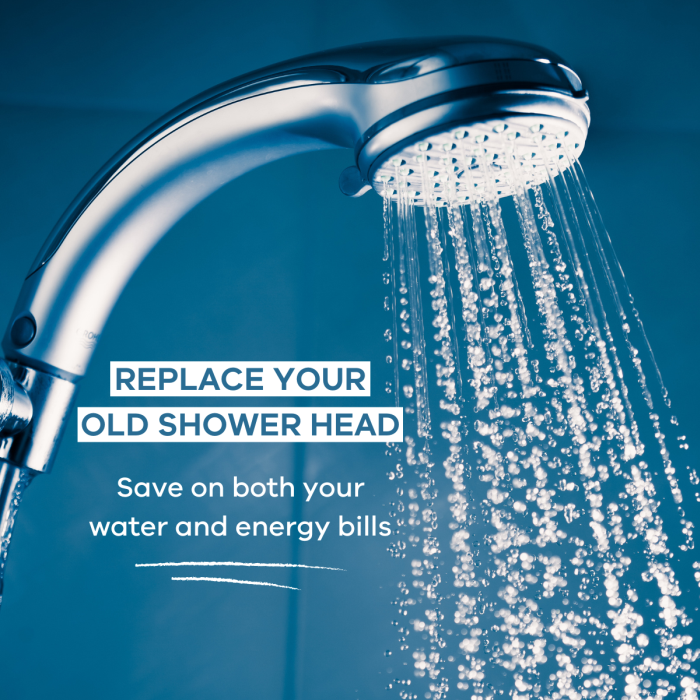 Page last updated: 14/03/23